FKAB Webinar - Hydrogen Vessel Design
HYDROGEN via LNG as fuel for new buildings and retrofifits
Join the FKAB Event - hosted by Matau-Marine GmbH!


We are excited to see the global interest into our concept design.  We are going to share insights into this project and the technical background of the different solutions embedded into it.
However, we will be focussing and looking forward to discuss your questions and demands in our Q&A session. Make sure to indicate your questions, when registering. 


See you in the webinar soon!





Check out as well this services of Matau-Marine
LNG Bunkering Advisory & Auditing
by Matau-Marine
Review and optimization of the LNG-BMP (Bunker Management Plan) & procedures

Support & "hands-on" advisory during the preparation stage & bunkering process  

Identification of optimisation possibilities for future operations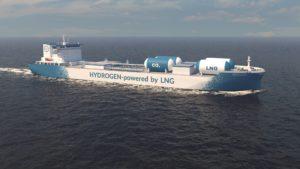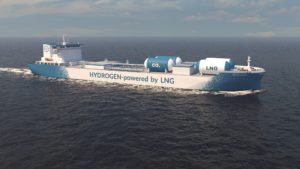 About FKAB
FKAB Marine Design is a 60-year-old family-owned company delivering ship designs prepared for the future. We are based in Uddevalla (HQ), Gothenburg & Shanghai and our clients are shipowners, shipyards, governments and authorities from all over the world. Our designs are optimized with focus on operation, low fuel consumption, low environmental impact and ready to meet future demands. We are part of the projects from the first sketch to delivering the complete design to the shipyard. During the years we have developed proven designs for Product and Chemical tankers with coated and stainless steel tanks, Bunker vessels, LNG and LPG Gas carriers, General cargo vessels, Dredgers, Ferries, Rescue boats, Navy vessels, Push barges & Container feeders.