HYDROGEN VESSEL DESIGN
HYDROGEN via LNG as fuel for new buildings and retrofits
FKAB Marine Design have received an Approval in Principal by RINA for the MR tanker design using LNG with steam to produce Hydrogen for propulsion, and CO2.
Hydrogen is produced in a gas reformer from Helbio which supplies both the main engine as well as the fuel cells in the power system from ABB. The CO2 is captured directly at the reformation, instead from the exhaust gas, and stored onboard.
By using this currently viable technology and fuels, the IMO 2050 targets can be achieved already today.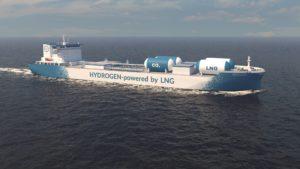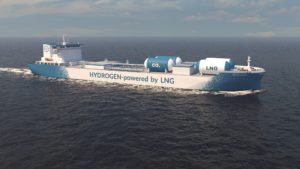 About FKAB
FKAB Marine Design is a 60-year-old family-owned company delivering ship designs prepared for the future. We are based in Uddevalla (HQ), Gothenburg & Shanghai and our clients are shipowners, shipyards, governments and authorities from all over the world. Our designs are optimized with focus on operation, low fuel consumption, low environmental impact and ready to meet future demands. We are part of the projects from the first sketch to delivering the complete design to the shipyard. During the years we have developed proven designs for Product and Chemical tankers with coated and stainless steel tanks, Bunker vessels, LNG and LPG Gas carriers, General cargo vessels, Dredgers, Ferries, Rescue boats, Navy vessels, Push barges & Container feeders.